Mariana Cordoba bio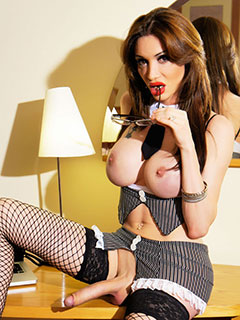 Rate this pornstar:
Rating: 4.28/5 (by 86 raters)
Thank you for rating this model!
You have already rated this model!
If a shemale cock can be called big, you can surely say that about Mariana Cordoba's dick. She is beautiful and has a pair of insanely huge boobs.
Name:

Mariana Cordoba

Birth date:

31 July

Birth place:

Cordoba, Argentina

Views:

87468